Björgvin Friðgeirsson
Graphic Design Nomad

& Senior Designer at TestFlight
TestFlight
Branding, Desktop App
2013
Designed TestFlight's branding, website and refined internal UI elements in co-operation with Nando Rossi. Designed the TestFlight Desktop App, and reimagined Neven Mrgan's classic TestFlight Icon for Desktop as well as iOS 7. Art Direction for Illustrations by Vanja Mrgan.
FlightPath
UI & UX, Branding
2011-2013
FlightPath is a Mobile Analytics Platform to compliment TestFlight. I did feature design and information architecture with Brian Suda, designed the interface for the whole product, partnered with Neven Mrgan to design the Icon, and designed the brand. Art direction for Illustrations by Vanja Mrgan.
SkyRocket
Branding
2013
SkyRocket is an Ad Mediation Platform for mobile applications, the third product in the Burstly suite of products. I designed the Icon for the product, created the overall branding along with Nando Rossi, and did Art direction for the Illustrations by Vanja Mrgan.
Green Marine Technology
Branding, Web Design, Cartography
2013
Green Marine Technology is a group of marine companies that do environmentally friendly products. Me and Darri Úlfsson branded their operation, and then we recruited Borgarmynd to create an interactive map showcasing their green and sustainable impact.
World Star iOS App
iOS App Design
2013
FutureBuilding
UI & UX Design
2010-2011
FutureBuilding is a web-based platform designed to revolutionize online fundraising. It shows donors how every dollar and cent is spent and provides engaging visuals that illustrate the impact of giving. I designed the whole interface for it while working with Future Partners in Half Moon Bay, California.
Reykjavík Center Map
Art Direction, Layout, UI Design
2010-2012
Borgarmynd is a talented collective in Iceland that works on various projects, including cartography. I helped art direct this lovely map of Reykjavík, did layout design for the print version and UI design for the online version. This map was featured in Gestalten's A Map Of The World Book.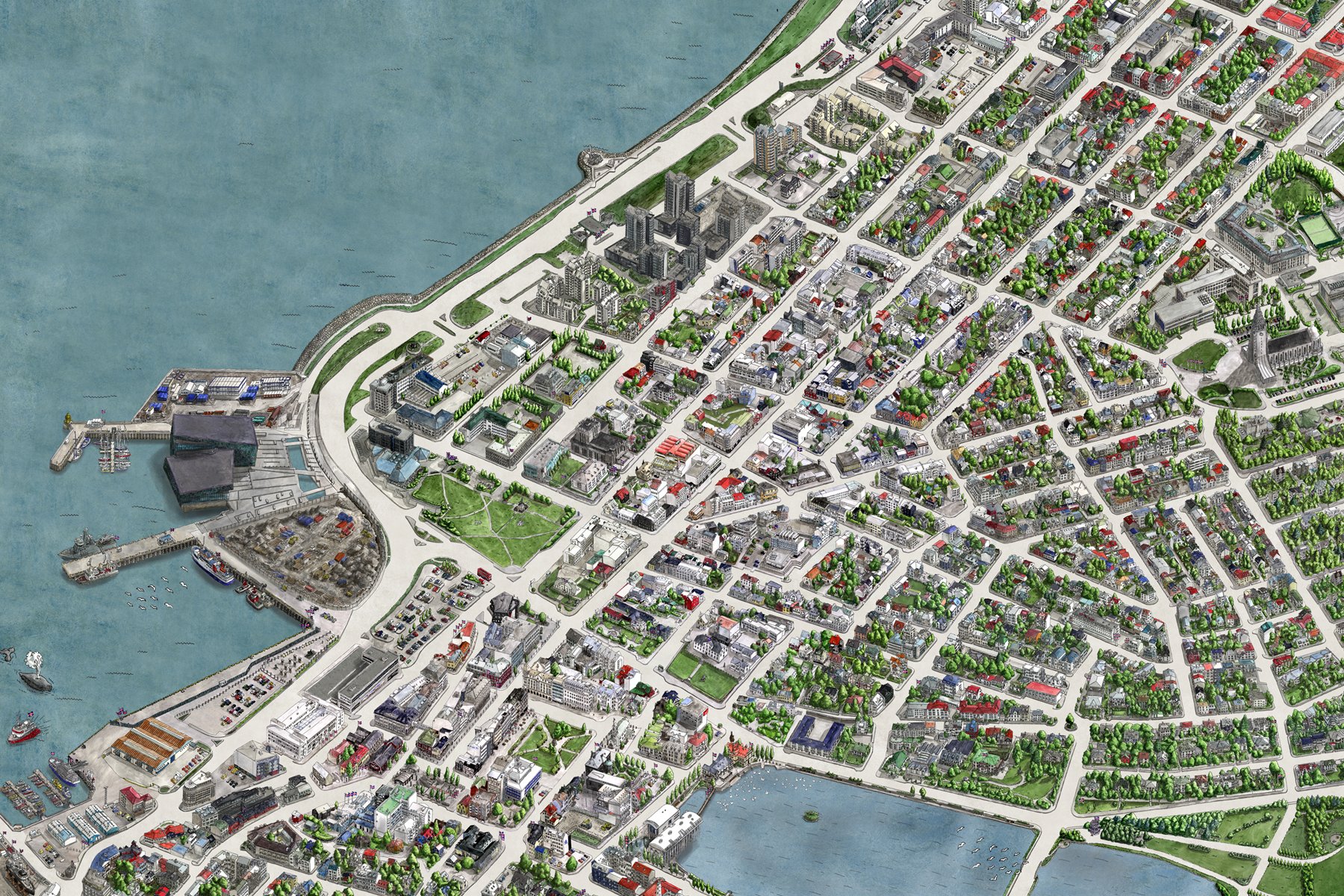 For A Minor Reflection
Album design, web design
2011
For A Minor Reflection is a fantastic post rock band from Iceland. I designed the album artwork for their aptly named EP, "EP", both Vinyl and CD. I also designed their website and merchandise using the same visual world, and the custom typeface used in the art.
Top NGOs Program
Visual Identity, Layout
2011
A project I did with a team at Soup (now known as Future Partners). We were invited by the Chao Foundation to Beijing, to build a brand around The Top NGOs Program. I designed the visual identity for the project.
Various Posters
Print Design
2007-2013
A collection of posters I've designed for various events and publications. Some of them are pure studies in either technique or visual styles. I really enjoy exploring different ways of creating visual imagery.
Get Rich Slow
Concept, Branding, Execution
2010
Get Rich Slow is the result of a bizarre yet rewarding thought process during Project M: Frankfurt. We rebranded old fountains in Frankfurt as wishing wells, then created an entrepreneurial opportunity for homeless people around it. with Sean Yeaton, Jeff Franklin, Anna Ly & Thierry Blancpain.
Typhoon Typeface
Brand Design, Desktop App
2009
Typeface designed after geometry research in the course "Holy Geometry" at the Iceland Academy of the Arts. Architectural drawings of the Public Library in Stockholm were reverse-engineered to unveil a proportional grid. Nominated for a Student Award by the Association of Icelandic Graphic Designers in 2009.
Logos
Branding
2009-2013
Various logos I've created throughout the years. I prefer working on branding in a wider context, especially when I can even affect the project on a product level, but from time to time I plant a seed and see where other people take it.